Since 1954, The Arc of Hilo has been providing people with disabilities the help they need to lead productive, community-driven lives. Since day one, we have believed that people with disabilities deserve the same rights as everyone else and should be able to live, work, and play happily and healthily. We were the only non-profit of our kind for decades and led this movement on the Hawaiian Islands. What was once a strong mission and small operation has now grown into the largest employer for people with disabilities throughout Hawaii County. We hope that you will be inspired by our mission and help youth and adults with disabilities continue to thrive here in Hawaii.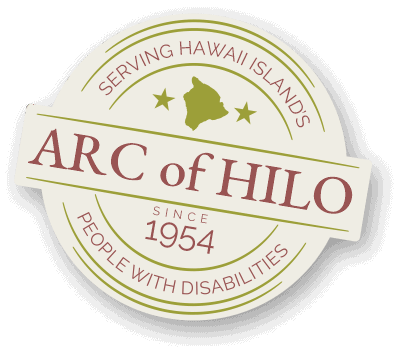 We are staffed by individuals with disabilities. Services for businesses and personal clients.
Event Center reservations, commercial kitchen rental, party rentals (tables, chairs, tents), and even fresh produce from our Farm!
The Arc of Hilo provides a range of community support services, including Adult Day Care, Personal Assistance, Supported Employment and Vocational Training, and support in navigating the social services system.